First and foremost we want to THANK YOU, in advance, for considering our Real Estate team. Whether you are from the Silent Generation, a Baby Boomer, Generation "X' or a Millennial, our multi generational family team understands who you are and will make you feel right at home.
Selling or Buying Real Estate is one of the biggest financial, business decisions you and your family will ever make and the selection of your Real Estate representative should not be taken lightly. We know you have many choices and hope our team's qualifications, at a minimum, meet or exceed your expectations to earn your business.
We offer over 40 years of Real Estate experience, generational diversity, track record of thousands of homes sold in Los Angeles County, Orange County and San Bernardino County, internet presence, Zillow Premier agent ranking, marketing and contract negotiation skills, custom marketing strategies to fit your home, bilingualism, easy to get a hold of, digital signature and communication options, paperless electronic file sharing and vast knowledge in selling all types of Real Estate to include probates, bankruptcy sales, divorce sales, fixer uppers, traditional homes, condos and town homes, vacant land, multi units and luxury estates.
We are here to help and look forward to hearing from you soon.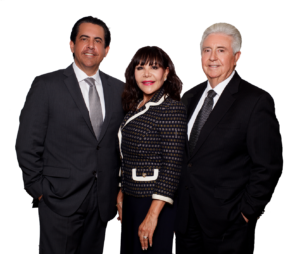 3 Generations Real Estate Team
L.A. Real Estate Network Group Inc.